Well, any sane person should be talking about the fact that conservatives are completely nuts with this whole judge thing and deserve a pile or scorn and a 14 million dollar bill from judges for home security systems, but they're making me very tired, so I'm going to talk about something else.
1.)
Norwegianity
, one of my favorite blogs/bloggers (just a great source of Minnesota politics) likes drinking Bells. If the existence of
DrinkingLiberally
weren't enough to prove to me that liberals are united in an appreciation of fine beer, this fact would be. For my part, I had a brewery tour on Thursday as a work outing - a congratulations on your beta release sort of thing. I'd been to the Summit brewery before, but was excited to be going this time because it was on a workday when the lines are supposed to be running. No such luck - most of it was sitting still, with the exception of the kegging line. But that was new, and so was a walk through the cooler, and so was having to hand over two of my drink tokens to some college kids because between the three Summit tokens I started with and two beers at Glockenspiel, I was pretty much all done.
2.) Hit the road for a while today - I actually spent about 6 hours today either walking, riding a slide, or pulling a Burley behind my bike. Eryn, at one point, ordered me, "Dad, put book in Burley", which pretty much meant any rest I had planned on was caput. I took her on a 12+ mile ride with a pit stop at Coldstone Creamery in the middle and I have to say that it's much more difficult to go up an Eagan hill with a big trailer behind your mountain bike. It threatened to rain the whole time and about 2 miles from home it finally did let loose. Eryn wouldn't let me put the cover on the Burley, however, so she was a little wet by the time we hit the house.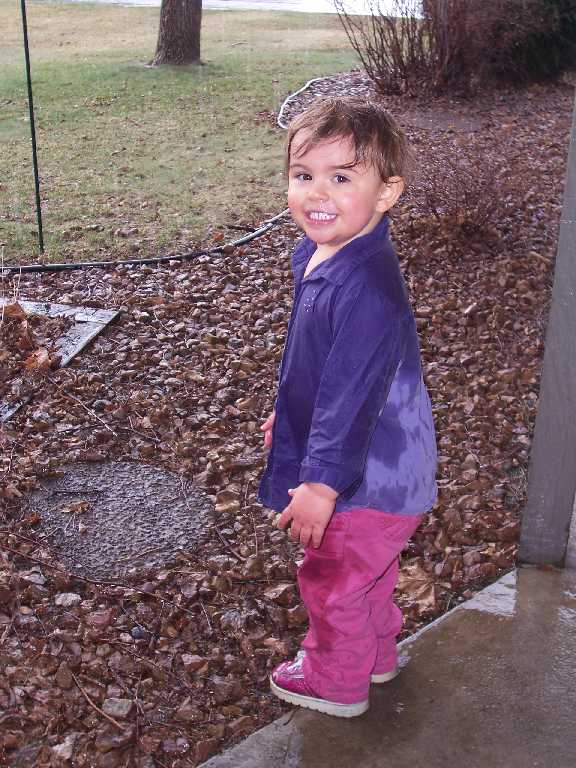 3.) Ox, a coworker, sent me this link last week about cyclists being mugged on the Cedar Lake Trail -
At Least 4 Robbed On Bike Trail
. I used to live on the west end of the trail when it ended in St. Louis Park (almost literally) and when he told me someone was getting mugged on trails, I immediately knew which trail and I knew where. Where the trail goes under I-394 is one of the most obvious places to mug someone you can imagine - it's a couple hundred feet long, dark, with concrete posts right near the trail and lots of places to drink and hide not much farther off, and only a short walk from downtown (the east end comes out by the Harbor Lights Homeless Shelter and Target Center). I used to ride that trail almost daily during the summer when I wasn't walking it, and I'd either a.) quit before the 394 overpass, b.) time it so I was going under it with other bikers, c.) save up some energy and whip through it so fast it would have been a challenge to catch me (and even then, only during the day, never if it was getting dark) or d.) go cross country a little near Cedar Lake and hook south to the more populated lakes. Since they added paved connectors to the lakes and around St. Louis Park to The Depot (so you can hook into the Southern and Northern LRTs) it's more of a family trail than it was, so double shame on the a-holes for scaring families away from the trails.